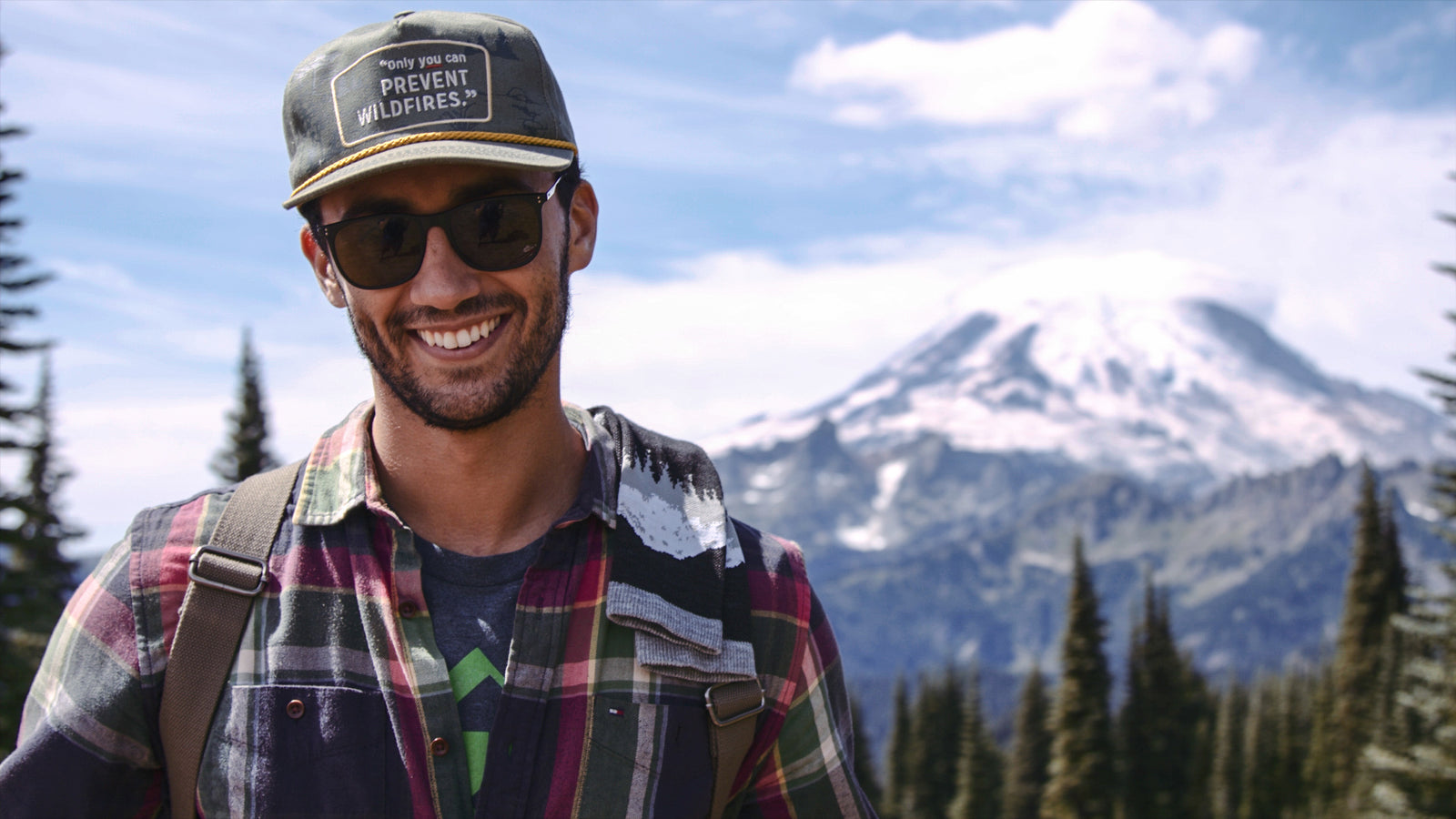 Inspired by the breathtaking views of the Pacific Northwest and a pair of problematic, dull hiking socks, Rami Nasr set out to create a sock that allowed hikers to feel supported, From the Ground Up, on their adventures. Socks as tough as the hike, but as beautiful as the view.
After a difficult hike in the Cascades, I reached the peak with a stunning view of Mount Rainier ahead of me. But instead of focusing on the incredible 360º view, I was feeling the 7,200 ft elevation I had climbed… in my feet.
This wasn't the first time this had happened either. Born and raised in the Pacific Northwest, I've grown up an avid hiker… and have burned through a ton of hiking socks. My feet have blistered, bruised, sweat and screamed (okay not actually screamed, but you get the point).
I'd had enough. It was there, at the top of that hike, I thought to myself, this has to end. There has to be a better hiking sock in the market. That's when I vowed to start my own brand of hiking socks.
I spent months researching, sourcing, and designing hiking socks that were like nothing else in the market. Socks that didn't sacrifice quality for style. Socks that were inspired by the beautiful landscape in Washington State. Socks that not only feel good, but do good.
From The Ground Up was born, a brand specializing in high-quality merino wool socks durable enough for hiking, and stylish enough for everyday life. We focus on finding harmony in quality and style, celebrating the Pacific Northwest, and supporting the trails we hike.
We partnered with Washington Trails Association, a local, Washington non-profit focused on preserving and maintaining the trails. Together, we are inspiring hikers of all ages to get out and experience the beauty our state to has to offer.
So take these socks on your next adventure, bring a friend, snap some pictures. We'll be there with you every step of the way.
Rami, Founder
From The Ground Up